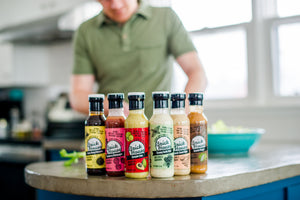 WELCOME TO FLAVOR
Brick House strives to bring healthy, natural dressings right to your table. We don't put in all the junk you find in most grocery store dressings.
Only premium quality, clean-label ingredients go into each flavor.
No artificial preservatives
No artificial sweeteners
No artificial anything
No Junk
CHOOSE YOUR FAVORITE FLAVOR!
---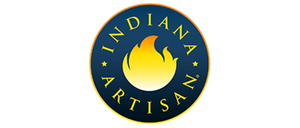 SEAL OF APPROVAL
We don't just think they are tasty and healthy - so do the pros! Brick House is a member of both Indiana Grown and Indiana Artisans.
The Indiana Grown initiative verifies products that are made fresh locally in Indiana and then supports products like Brick House throughout the state. 
Indiana Artisans support entrepreneurs who create high-quality art, crafts and value-added foods in the Hoosier state. 
What does all this mean? It means that your Brick House vinaigrette is fresh, made local, and has the highest recognition of quality in the state of Indiana!